Tony Dorazio
Senior Vice President, Strategic Business Development and OAM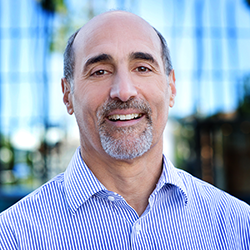 Tony Dorazio joined Eurus in 2018 as Vice President of Operations and Asset Management. Tony is responsible for strategic initiatives, development and all aspects of business and technical operations of assets within Eurus's portfolio. He works closely with the rest of the Eurus organization in accelerating the development portfolio and maximizing the financial and technical aspects of each project within the portfolio.
Prior to joining EEA, Tony was Managing Partner at Montgomery Group, a boutique consulting firm that advised on all aspect of the renewable industry. He has also had leadership roles with OCI Solar, Duke Renewable, BP Alternative Energy and Vestas.
Tony, a native New Yorker, graduated from SUNY/ESC where he earned a Bachelor's of Science degree in Electro-Mechanical Engineering Technology and from Long Island University where he earned his MBA.