Michael Whittle
Vice President, Development South America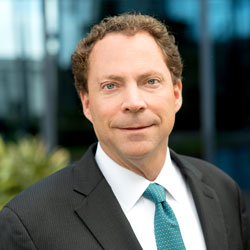 Michael Whittle joined Eurus Energy America in July 2016 as Vice President, Development for South America. He is responsible for strategic direction in South America and originating and executing new business development opportunities in the region. Mr. Whittle initially joined Eurus Energy America as a consultant in January 2016 prior to transitioning to the VP, Development role in July of the same year.
Mr. Whittle's career in the energy sector began in 1996 when he worked in Santiago, Chile for Celfin, S.A. as an equity analyst covering the utilities sector in Chile. His career in project development began at PPL Global in 2001, where he was a manager responsible for M&A and development projects in the US and Latin America. Mr. Whittle has also held development and leadership positions at AES Corporation, where he led M&A and development for wind projects and was also VP of Development for AES Gener in Santiago, Chile. In this latter role, Mr. Whittle led the successful development and financing of two multi-billion dollar electricity projects. Most recently, Mr. Whittle was VP of Development for SunEdison for the Latin America, Europe, Africa and Middle East region, while based in Madrid, Spain.
Mr. Whittle graduated from Claremont McKenna College in 1992 where he received a dual degree in Economics and International Relations. He has a Master of Science in Foreign Service from Georgetown University, which he earned in 1994. Mr. Whittle is fluent in Spanish.