Brian Ferrell
Vice President, Asset Management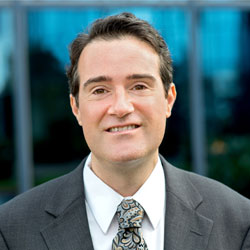 Mr. Ferrell re-joined Eurus Energy America Corporation (EEA) in 2016 as Vice President, Accounting. He is responsible for supervising the accounting department and for supporting EEA's other departments to create business strategies aligned with the organization's goals.
Prior to re-joining EEA, Mr. Ferrell worked in the administration and asset management departments at EEA from 2008 to 2014 in the roles of Financial Controller, Sr. Manager – Asset Management, and Project Administrator. Mr. Ferrell began his career working on financial statement audits for Deloitte & Touche LLP in 2004 where he also began his focus on the renewable energy industry starting in 2006.
Mr. Ferrell graduated cum laude from the honors college at University of Maryland where he received a Bachelors of Science in Logistics and Transportation and a Bachelor of Arts in French. Mr. Ferrell also studied graduate tax and financial accounting at the University of Nevada, Reno.