Nick Henriksen
Vice President, Development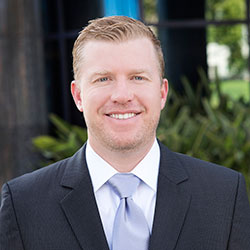 Nick Henriksen joined Eurus Energy America in May 2015 as Vice President, Development. He is responsible for managing the project development team, strategic direction, existing project execution and new business development for both wind and solar opportunities. Mr. Henriksen also worked at Eurus Energy America from 2007-2010.
Prior to his current position, Mr. Henriksen worked for Gamesa, a Spanish wind turbine manufacturer in both turbine sales and project development roles. As a sales engineer, Mr. Henriksen was responsible for relationship management for key sales accounts throughout the United States. As part of Gamesa's development arm, Gamesa Energy, Mr. Henriksen also led a multifunction team developing projects within the United States, Mexico, and Canada.
Before joining the wind industry, Mr. Henriksen also spent two years in northern Japan working as an elementary and junior high school teacher for the Japanese government.
Mr. Henriksen graduated from Haverford College in 2002 where he received his Bachelor of Arts in History and Psychology. He earned a Master of Arts in International Affairs at Johns Hopkins University's Paul H. Nitze School of Advanced International Studies (SAIS) concentrating in International Economics and Japan Studies. While at SAIS, Mr. Henriksen worked at Tokyo Electric Power Company, one of Eurus' shareholders.